Vitality
Focusing on nutrition, movement, gut health and sleep to increase heart health and well-being.
Leaning into relationships and environments that energize you and bring you joy.
Creating clarity and awareness around daily choices to promote feelings of connection, fulfilment and purpose.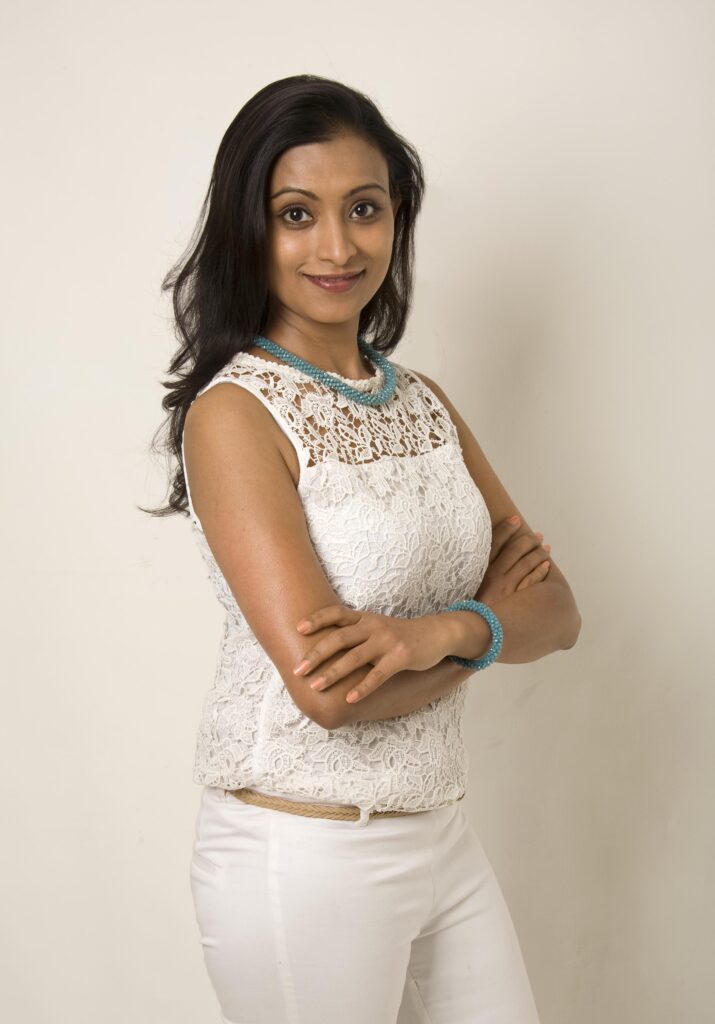 Get to Know Pranita
Who I am
Hi, I am Pranita Salunke, the founder of Pranita Vitality, whose core purpose is to help individuals acquire a strong mind and healthy heart that beats stronger for longer…
As the creator of the Vitality Mind-Body-Connection (MBC) approach, a unique combination of modern medicine (Occupational Therapy and Preventive Cardiology) and ancient wellbeing philosophies, I can set you on a path to miraculous healing, through a change in lifestyle, mindset and heart set. 
The clinically proven principle of Vitality: Mind, Body, Connection has helped people:
Lose up to 5 stone 
Reverse type-2 diabetes and pre-diabetes
Enhance energy
Improve cognitive skills
Drive productivity
Increase happiness
Book Endorsements / Testimonials
"A life-changing practical book to help you lose weight and prevent type 2 diabetes with excellent lifestyle tools! Read this book to learn Pranita's practical and compassionate approach for optimum wellness."

Nurture your ultimate life vision by achieving optimum health and inner happiness.
– Pranita Salunke

5-Step Method

Our 5-Step Method enables us to design the right evidence-based wellness plan for your unique and superior health transformation, with consistent support and guidance needed to ensure long-lasting success.
Step 1
Initial Consultation
We meet to understand the various factors that have created your health issues and determine which tests and investigations are needed to get the full picture of your current health.
Step 2
Diagnosis & Report

Our team will review the medical results and create a bespoke programme for you, based on your individual investigation results and report.
Step 3
Integration

Liaising with a consultant/GP, we will help you to integrate your medical requirements with our recommended lifestyle modification plan
Step 4


Implementation & Accountability
This is where the magic starts to happen as we deliver all the agreed consultations and supporting services, in person or virtually, in a way that suits your unique needs.
We will complete a full review midway through your programme, and again at the end, we can advise on any further actions if and when needed.

#healthy mind
#healthy body
#healthy and happy heart
Working Together
Vitality: The mind-body-connection principles:
• Strengthening connections with ourselves and our community; living a life of passion and purpose.
• Creating a healthy mindset and shifting negative emotions into positive ones.
• Adopting and sustaining healthy lifestyle behaviours of savouring healthy food, moving joyfully, and enjoying restful sleep.
The pleasant result for you if you embrace this approach will be:
• Achieving your ideal weight,
• Control of chronic diseases including type 2 diabetes or high blood pressure.
• Enjoying peace, calm, clarity, and happiness.
• Infusing yourself with vital energy and enthusiasm.
• Ultimately, you achieve a healthy and happy heart that beats stronger for longer.
Explore and compare my two offerings: Individual and Self-Study. With both of those you get a FREE copy of "Vitality: A Healthy and Happy Heart: 3 Keys for Sustained Weight Loss, Type 2 Diabetes Control and Stress Management", Facebook community access, interactive videos and more!

Build a positive mindset towards your heart health and happiness with 1-2-1 coaching tailored to your needs.
How does it work?
Creative effective results – I will help you to engage both your conscious and subconscious mind to obtain effective results.
Strategic repetition – Over 4/8/16 weeks you will learn and implement the power of consistent actions. You will quickly form habits, which will lead you to lifelong health and happiness.
Lifelong application – You will permanently possess the power to achieve the incredible success that will have a positive domino effect, in all areas of your life.
Strategy: Lifestyle strategy, eating style, and relaxation
techniques to suit your uniqueness

Empower your mind and body through education and inspiration with self-study.
Facebook community to support each other
Videos to help guide you along the way to the path of success
Access to a community of like minded people for accountability and support.
Once a month Q and A in the group
Exclusive Service for existing clients to build upon the new lifestyle.
What you can

gain with us
Health and happiness is the foundation for Success.
Attend our upcoming event or webinar.
Vitality: A Healthy and happy heart
Keep your heart beating, stronger for longer!
Attend My Monthly Webinars
Enroll your Name for latest updates
Vitality Health Assessment
Are you ready to have a healthy and happy heart that beats stronger for longer?


There has never been a better time to say: YES!


Grab the scorecard and get my FREE eBook


"A Guide to Weight Loss & Improved Immunity"
Contact
Pranita
Do you want to improve your heart health and lead a healthy lifestyle?
Email
pranitameditation@gmail.com
Phone
07859 074237