Are you ready to have a healthy and happy heart?
Vitality: Weight Loss, Healthy and Happy Heart
Inspire | Educate | Empower
If you have tried numerous methods of weight loss, such as calorie counting, diets, shakes, potions and lotions, but with no results, fear not. Weight loss goes beyond calorie counting and sweating in the gym. Drawing on nearly two decades of experience, as a health practitioner, Pranita Salunke, has created a sustainable, conscious and evidence-based approach to weight loss and chronic disease control.

Working Together
Is this weight loss solution for me?
This programme is perfect for you if…
You 

no

 longer have the 

body confidence

 you once had, and health issues are holding you back. 

You 

feel stressed

, unfulfilled and a long way from reaching your full potential.

You 

struggle to make time for your loved ones

 and worry what the future might hold for you and, consequently, for your family.

You have a good sense of what you need to do to make positive changes in your life – but a 

busy schedule

 and 

hectic lifestyle

 leave you with little time to focus on your health.

You find all the conflicting information about nutrition and exercise overwhelming, and 

you're not sure who to turn to for help

.
Know that you have the health and vitality to live a long, fulfilling and joyful life with a solution that fits you…
Feel great

 about yourself 

Achieve 

sustained 

weight loss

Reverse

 chronic conditions including 

diabetes, hypertension, and high lipids levels 

Improve

 your 

heart age and health

Look

 and feel 

younger

Increase energy

 and vitality so that you can be more productive

Enhance 

joy

, 

happiness

 and lead a life of 

purpose 

Enjoy quality time with your loved ones, for longer
Understand the effects of lifestyle on your health and happiness.
Discover the root cause of your weight gain and chronic diseases.
Nourish your body with real foods that you can savior.
Embrace a positive lifestyle including sound sleep and joyful movements.
Embrace the power of meditation and visualisation for emotional equanimity..
Integrate Health Behavior psychology principles for lifetime lasting Transformation.
Enjoy a Healthy & Happy Heart.
Vitality: More than just weight loss, a lifestyle transformation
Take your first step to a healthy heart today!
Embrace scientifically researched lifestyle changes, and gain optimum health, high self-esteem and incredible energy.
Take your first steps to a happy heart. My Offerings:
Explore and compare my two offerings: Individual and Self-Study. With both of those you get a FREE copy of "
Vitality: A Healthy and Happy Heart: 3 Keys for Sustained Weight Loss, Type 2 Diabetes Control and Stress Management", Facebook community access, interactive videos and more!
Build a positive mindset towards your heart health and happiness with 1-2-1 coaching tailored to your needs.
How does it work?
Creative effective results – I will help you to engage both your conscious and subconscious mind to obtain effective results.
Strategic repetition – Over 4/8/16 weeks you will learn and implement the power of consistent actions. You will quickly form habits, which will lead you to lifelong health and happiness.
Lifelong application – You will permanently possess the power to achieve the incredible success that will have a positive domino effect, in all areas of your life.
Strategy: Lifestyle strategy, eating style, and relaxation
techniques to suit your uniqueness
Empower your mind and body through education and inspiration with self-study.
What is included?
10 modules over 12 weeks
In-depth education
Facebook community to support each other
Videos to help guide you along the way to the path of success
Access to a community of like minded people for accountability and support.
Once a month Q and A in the group
Exclusive Service for existing clients to build upon the new lifestyle.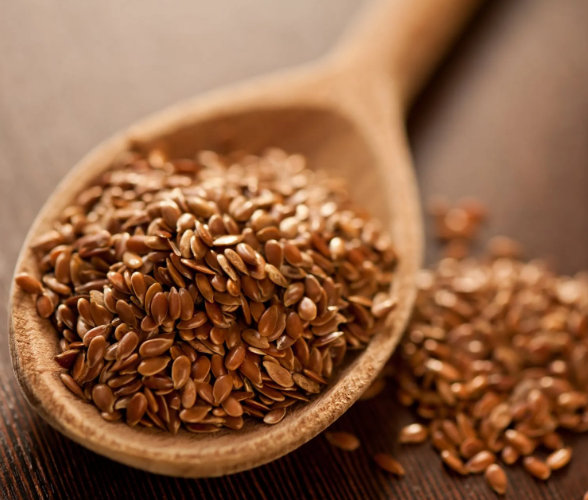 Omega 3 can be used alongside a healthy lifestyle to encourage your ability to lose weight. Properties of this supplement can help reduce body fat by lessening inflammatory effects and increase hormones that regulate food intake.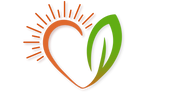 When our mind-body-spirit is connected, we are happy, healthy, and whole.
"I suffer from arthritis, which limits my mobility and consequently the amount of exercise I can take. I felt like I was in a trap; I wanted to do more exercise but felt unable to, so I just became unhealthy – a deep downward spiral. I had a light bulb moment and came to Pranita for help; she gave me motivation to continuously evolve into a better version of myself. I now feel much more youthful, healthy and have found an inner happiness."
Weight loss: 117 kg to 98 kg (-16%)
Waist reduction:  2 clothing sizes smaller
Joints: Pain free with flexible movement, previously needed 8 paracetamol to function
Blood sugar reduction: HbA1c: Reduced to within normal range, from 44 mmol/mol to 40 mmol/L (No more pre-diabetes) 
C-reactive protein: 30% Reduction ( from 10mg/L to 7 mg/L) [within 3 months]
Mental health: Enhanced mental clarity and focus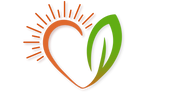 "I have lost over a stone in weight. However, even more remarkably, my recent blood test shows that I'm no longer pre-diabetic. My cholesterol levels have come down 27%, and my heart age has improved by 14 years. I also have more energy than I've had for many years."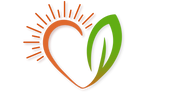 "Pranita Salunke is not only highly experienced and knowledgeable, she goes the extra mile to diagnose and understand her clients by building strong rapport. She has very good practical tips on managing stress and improving wellbeing. I would definitely recommend her and the positive energy she brings."
What you can

gain with us
Vitality Health Assessment
Are you ready to have a healthy and happy heart that beats stronger for longer?


There has never been a better time to say: YES!


Grab the scorecard and get my FREE eBook


"A Guide to Weight Loss & Improved Immunity"
Contact
Pranita
Do you want to improve your heart health and lead a healthy lifestyle?
Email
pranitameditation@gmail.com
Phone
07859 074237